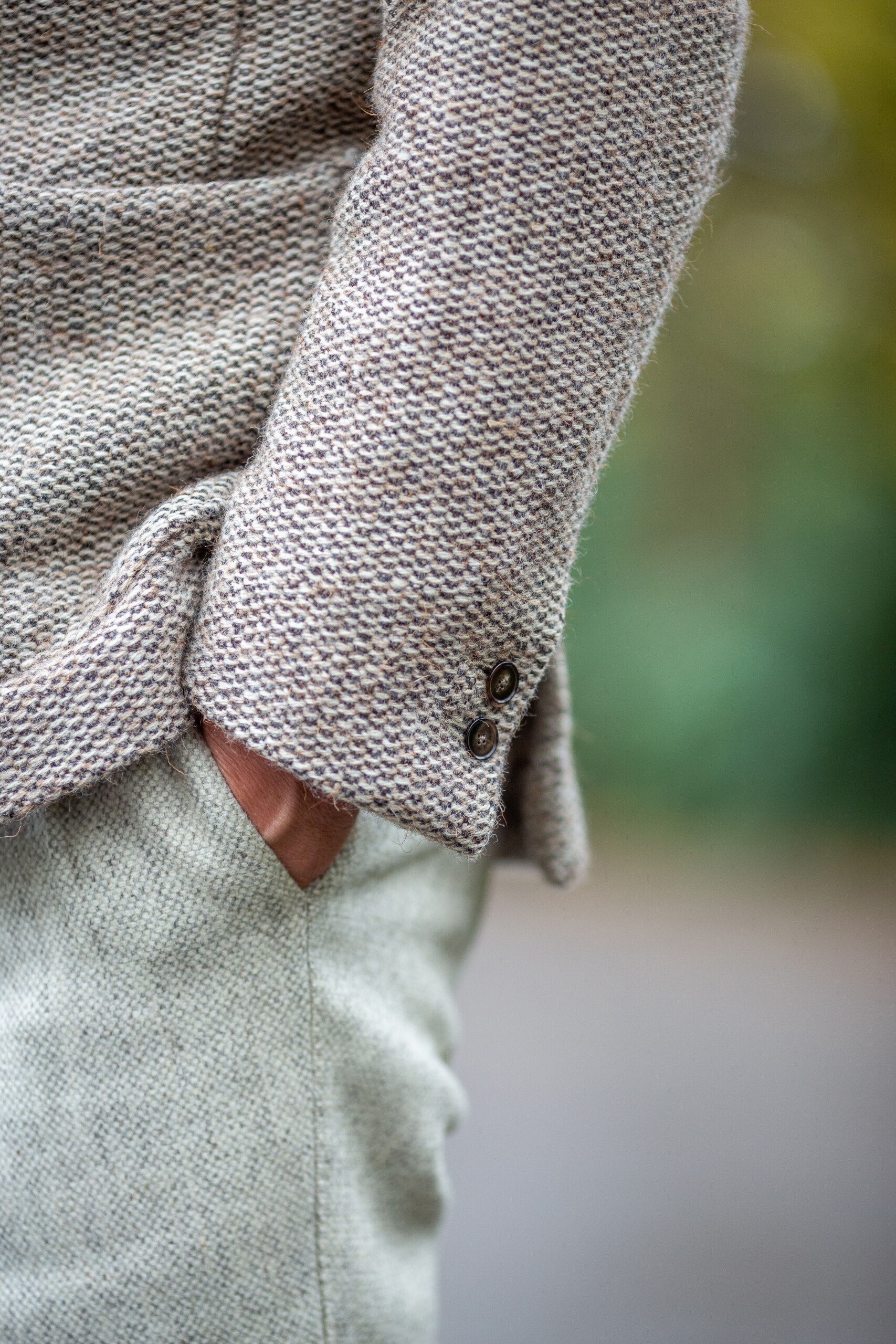 Together with New Tailor – a men's tailoring company with shops in Utrecht and Amsterdam – we developed a handwoven fashion fabric that is 100% natural, undyed wool and 100% local.
I source freshly sheared raw sheep wool directly from farmers across the Netherlands. We currently work with three sheep breeds: Coburger Fuchs, Swifter and Zwartbles. The fleeces are spun by the only professional spinning mill we have in the Netherlands: Alles Wol in Stuifzand, near Hoogeveen. 
From this beautiful undyed Dutch woolen yarn I handweave classic twill patterns such as herringbone, 'pieds de poule', barley corn and the Prince of Wales check. All this in my studio in Amsterdam. 
We call the fabric 'Dutch Tweed' because it is a 100% Dutch fabric and the texture of the fabric is similar to tweed fabrics. 
New Tailor uses my handwoven Dutch Tweed fabric to make custom made Lounge Jackets in their atelier in Utrecht. 
The result is a unique handwoven jacket that has not (yet) left the Netherlands; 100% natural, undyed wool and 100% local!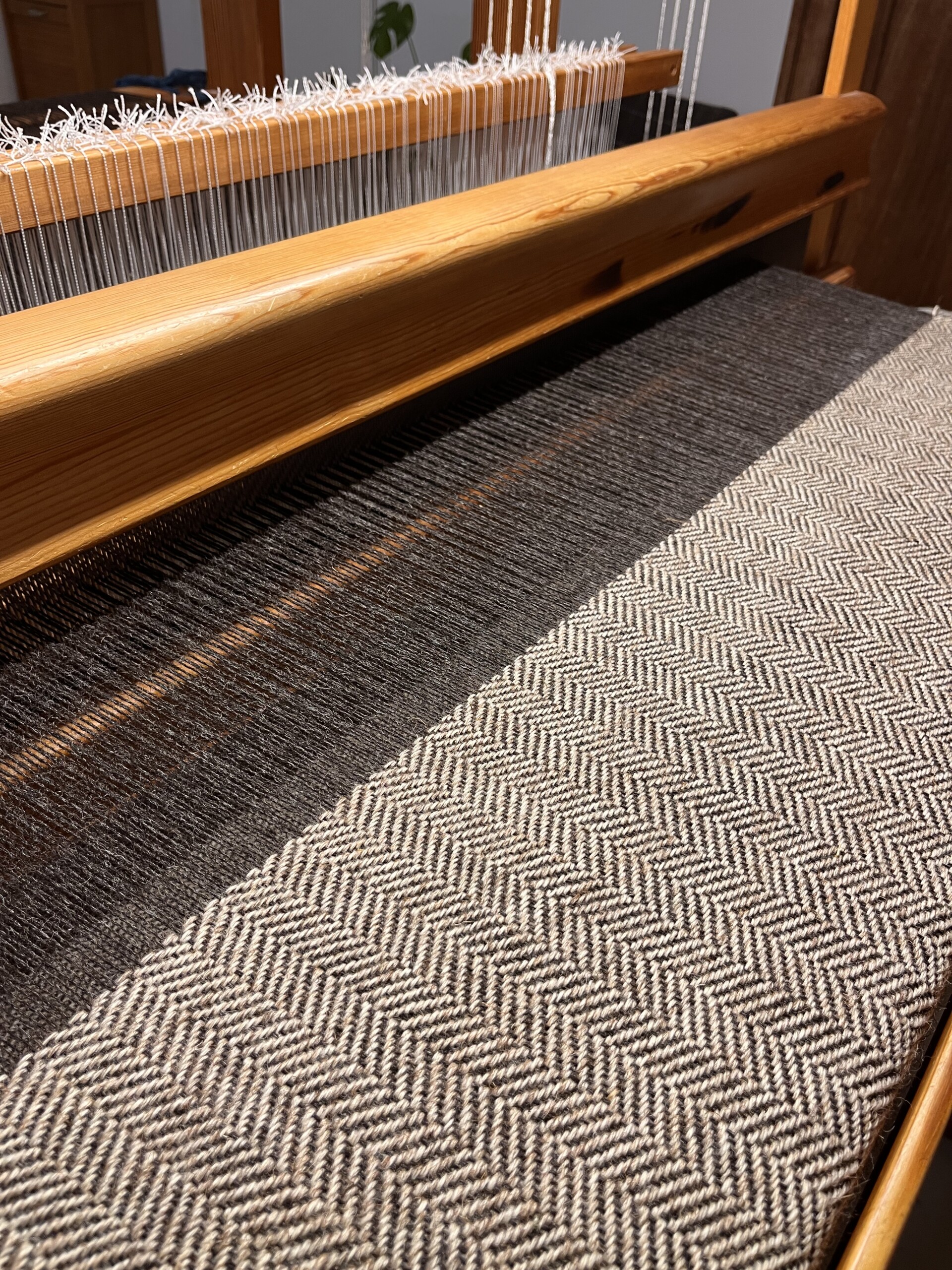 What is 'tweed'? We may think of earthy coloured fabric, the rough landscape of the Scottish Highlands and weaving patterns such as twill and herringbone but when is a fabric a 'tweed'? Click here for my journal post.