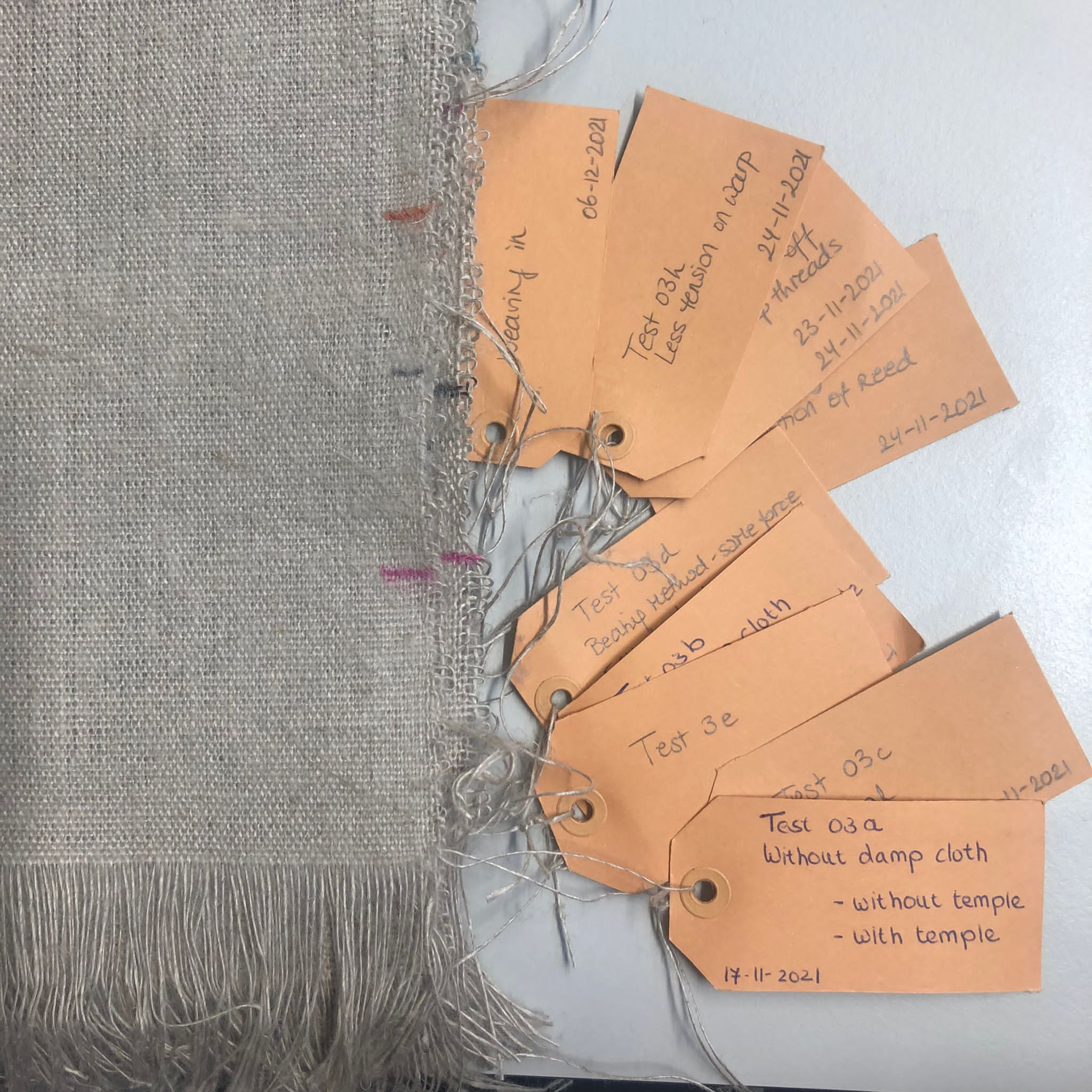 In exploring new materials, methods or practices I intuitively research the origins, connections, history or background. It is not only fascinating to know more about the way a fabric used to be made or how a material was produced, it also enhances my design process.
I am part of project teams investigating the history of textiles. With museum restaurators, art historians and scientists we are reseaching the way painters' canvasses were woven in the 17th century. This research project involves testing and reconstructing handwoven linen cloths to see if we can reproduce and thereby better understand what we see in radiographs of the canvasses of 17th century Dutch masters' paintings. As part of the project we also do historical literature research. Where did 17th century painters buy their canvasses? Who were the linen weavers at that time? How different were their weaving looms from the ones we use today and what influence did that have on the linen they wove?
Another project with a museum team involves researching the historical backgrounds and reproducting of 'grein'; a fabric made of goat or camel hair that was handwoven in Leiden, the Netherlands in the 17th century.
When I started working with Dutch sheep wool I researched the history of the use of Dutch sheep wool in the typically Dutch woolen blankets. What were the weaving and funishing methods? What patterns were used through the decades that the Dutch woolen blanket was woven? You see some iconic examples below. Why did the industry collapse and what were the consequences for the weaving industry in The Netherlands?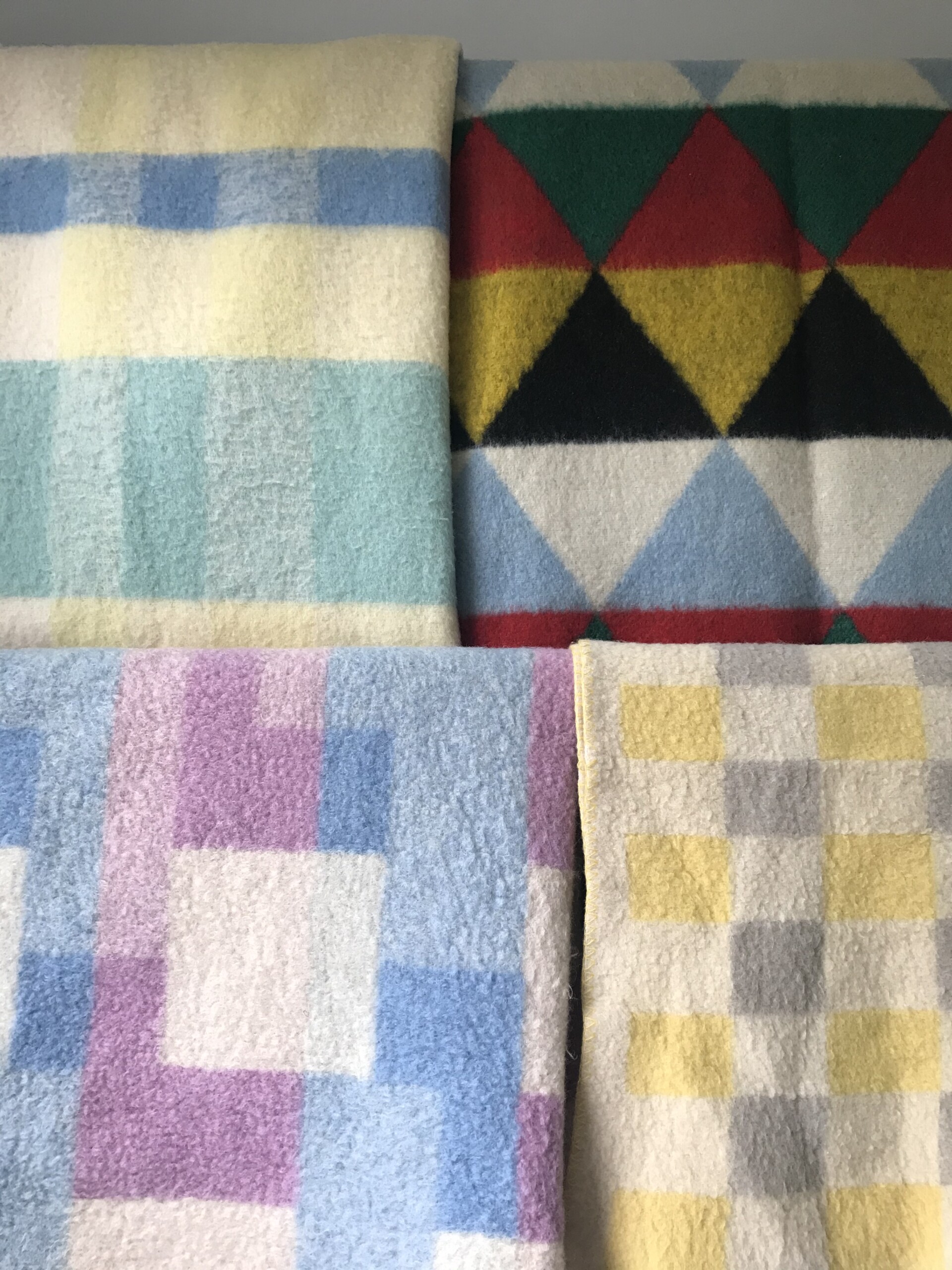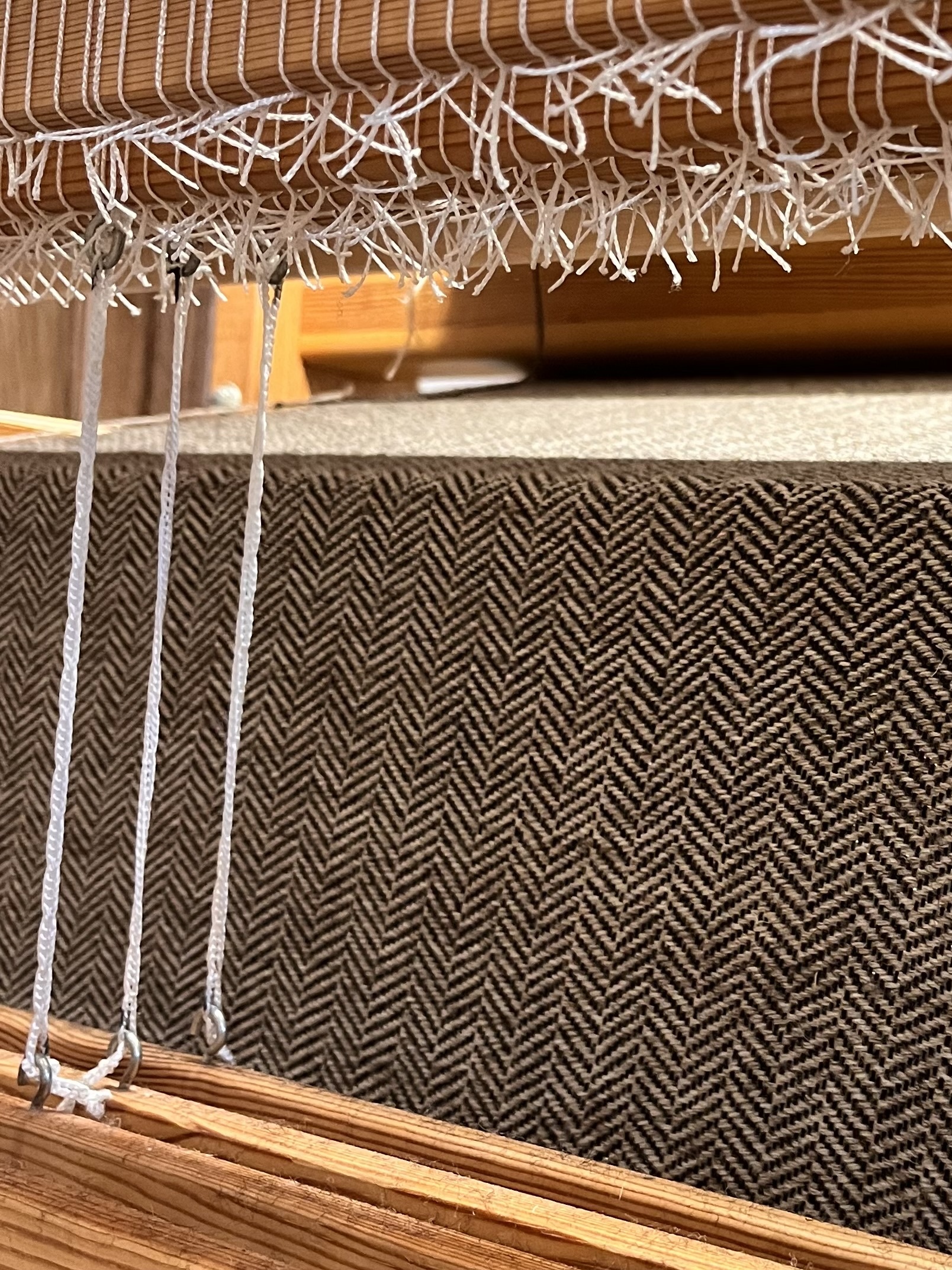 With Dutch tweed I investigated the origins of tweed and searched for the definition of 'tweed'; when is a fabric a 'tweed'? Click here for my journal post on 'tweed'.
Historical knowledge is essential to me in my work. It enables me to have a better understanding of the characteristics of the material and why a fabric is constructed in a particular way.  It is pivital to my design process.