Did you know that nowadays sheep wool is often thrown away after the sheep have been sheared?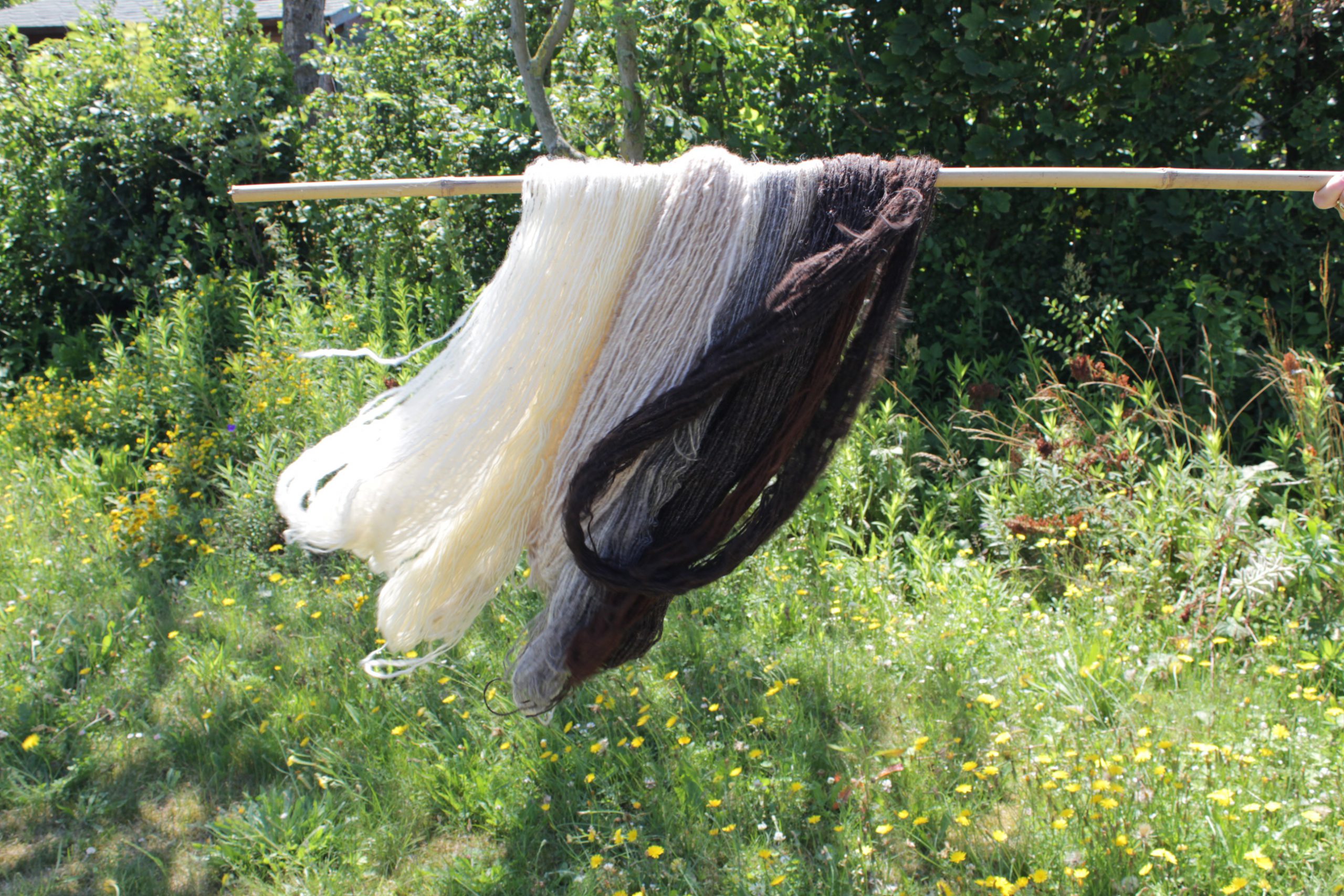 Back in the 1980s we all started sleeping under duvets instead of woolen blankets. With the disappearance of woolen blankets there was no demand for the warm and sturdy Dutch sheep wool anymore. A whole industry vanished; there are no professional spinneries and no textile mills in the Netherlands anymore.
Some farmers put the effort in to bring the sheep fleeces to central collection points where they get just a few euros for the wool. The fleeces are then shipped to Asia where they are made into isolation material and are probably shipped back to Europe again. What a waste of beautiful resources!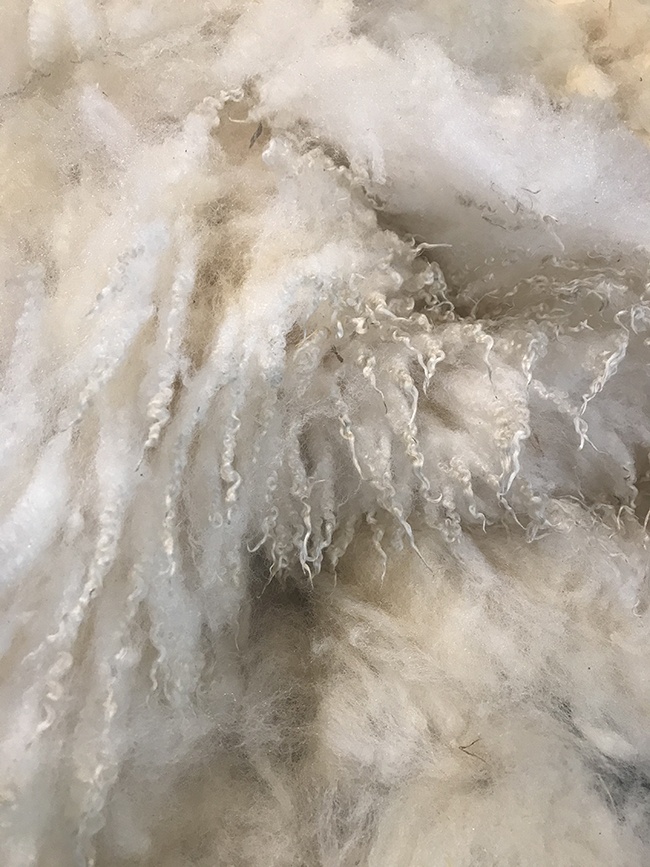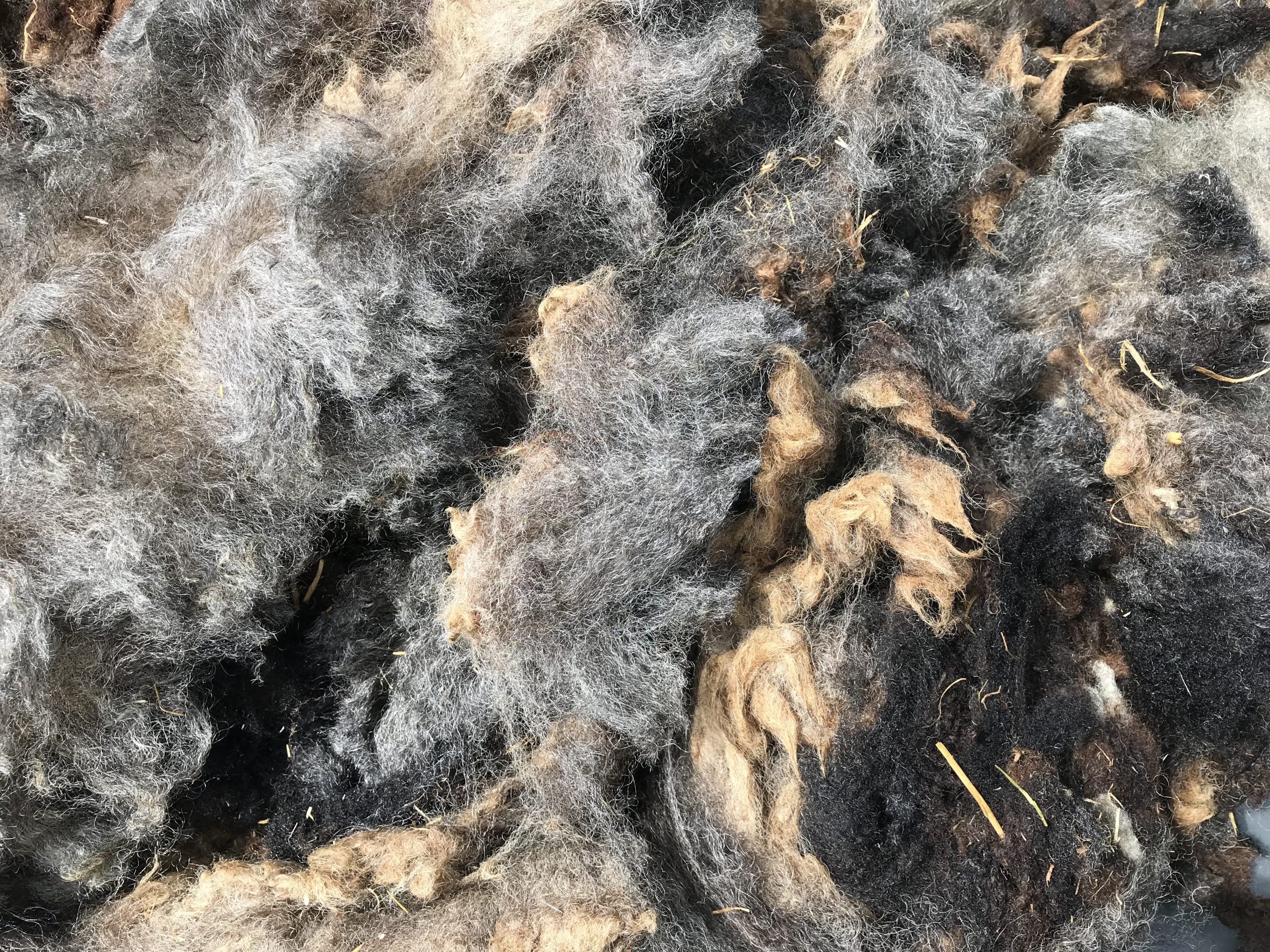 I started collecting Dutch sheep wool a few years ago. It is a beautiful material, pure nature in so many different colours and textures!
For small quantities – for example in my shells + sheep artworks – a dear friend of mine spins the wool for me. For larger quantities, a lovely couple brings the fleeces for me to Denmark where a professional spinnery spins the wool into yarn for me.
I have come to love this natural material so much that I use it now in practically all my handwoven work. The sturdy, strong nature of Dutch sheep wool makes it particularly well suited for handwoven rugs. As it is also beautifully warm I handweave plaids with the sheep wool as well. All, preferably, undyed; the natural colours are absolutely gorgeous.
A second life for Dutch sheep wool!